Alexander Hauling
Alexander Hauling is the premier material delivery and hauling service in Columbus, OH. We specialize in residential delivery of sand, topsoil, mulch, gravel, Com-Til and more, and we're uniquely suited for the task thanks to our smaller trucks and 20-plus years of experience.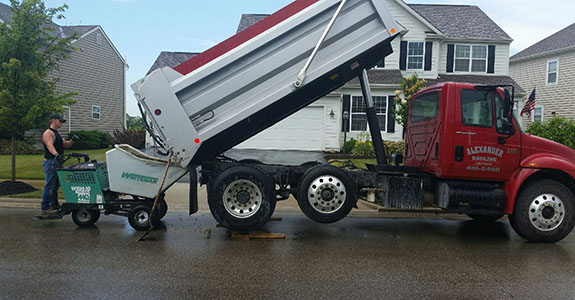 Material Hauling Services
For over 20 years, Alexander Hauling has been serving clients in the Columbus area with efficient and affordable material hauling and excavation services. We offer all the quality you'd expect from a team of professionals, as well as the friendly service characteristic of a small, local business. Here's a look at our services:
Material hauling: We provide material hauling in Columbus, OH and the surrounding areas for a variety of materials. Alexander Hauling can deliver numerous varieties of Com-Til, gravel, limestone, mulch, sand and topsoil for use in everything from household gardening and landscaping projects to major undertakings like playgrounds, dog parks and in-ground pool construction.
---
Topsoil
Mulch
Sand
Gravel
Limestone