If you're seeking a source for sand or gravel fill for your next project, Alexander Hauling is here to provide you with the materials you need. We have the ability to deliver full loads and large capacities to your home or jobsite and take pride in providing only the best in quality materials. Make us your first choice for sand delivery or gravel supplies!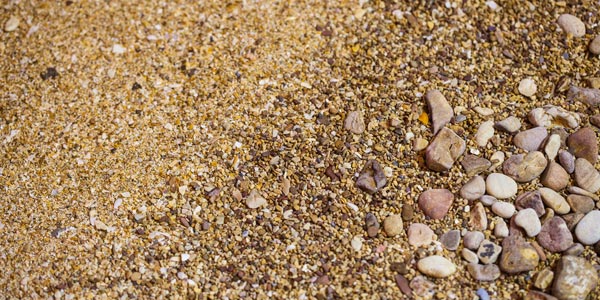 Sand suppliers
Sand is a critical leveling and grading component for many projects, serving as a foundation for nearly any pouring or paving work. We're happy to help you assess your need for sand no matter the scope of your project, to ensure it's able to progress properly.
As the premier sand supplier in Columbus, Groveport, Blacklick Estates, Obetz, or Zimmer, OH, we take pride in ensuring you're receiving only the best grade of sand delivery and that it's delivered to you free of debris or detractors. With trucks supporting up to 12 tons of material, we're ready to tackle any and all needs you may have for sand delivery in Columbus, OH.
Gravel suppliers
If you're working on paving, trenching, grading or filling, gravel is a necessity. Alexander Hauling is ready to provide you with gravel delivery in Columbus, OH to ensure your project needs are satisfied. We have a long tenure of experience in providing residential projects with gravel and can help you assess your scope of need to ensure we're delivering the right amount.
As the best gravel supplier in Columbus, OH, we aim to give you every convenience. Whether it's superior bulk pricing, driveway gravel delivery or spreading services, know you can count on us for any and all gravel delivery needs.
Get materials today
If you have a need for gravel or sand delivery in Columbus, OH, make sure you're getting in touch with our suppliers and excavators. We've got top-grade material stock ready and waiting for you, and will deliver it with the great level of customer satisfaction we're known for! Contact us today by calling 614-491-5460.